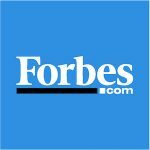 The most fabulous vacation villa in Tobago
Celebrate in Style at Villa Being
Looking for a spectacular venue to celebrate your special moments? Look no further. Villa Being provides a private, natural, stylish and elegant setting to host intimate gatherings.
Villa Being's space is flexible. With nature as the backdrop, choose from our two garden spaces, our ocean-view terrace or our infinity-poolside or our Piano Pavilion. Whatever your theme, Villa Being can accommodate your special occasion.
Our location is ideal for business or personal events, get-togethers with family or friends, honeymoons, 'buddymoons', or gatherings to just celebrate life. So, whether you're tying the knot, renewing your vows, having a second wedding, celebrating a birthday or anniversary or you just want to treat your loved ones to a warm and cosy 'get away', Villa Being is the place for you.
Celebrate in style at villa being
Celebrate in Style at Leve the Event at Villa Being
Welcome to Lévé The Event where exceptional Caribbean lifestyle is celebrated at its best. Villa Being is the official location of Lévé the Event.
Lévé celebrates the creative excellence of Tobago and the wider Caribbean. It heralds an uplifting of spirits, products, destinations, people and exceptional talent.
Be mesmerised by the stunning views, fascinating nature and. Awesome architecture at the official location of Lévé the Event – Villa Being. Villa Being provides the canvas for showcasing exceptional talent and creativity. Be awed by Caribbean style, elegance, romance, nature, views, vistas and sensuality, making Villa Being a perfect fit for Lévé the Event or to celebrate your special event.
Sign up to find out more or to plan your own special event.
Celebrate in style at villa being
Best Venue in Tobago for Weddings and Event​
Celebrate in Style with our Chef Xenon Thomas