The Salt Water Infinity Pools
Experience the Sensory Delight of Villa Being's Saltwater Infinity Pools
Welcome to Villa Being, where luxury meets nature in the breathtaking oasis of Tobago. Among its many enchanting features, the three saltwater infinity pools steal the show, offering an unparalleled experience of relaxation and indulgence. Come with us on an exploration into the unique features of these architectural marvels and enjoy the enticing benefits of saltwater over traditional chlorine pools. So, grab your virtual sunscreen and let's embark on a journey to the "most fabulous vacation villa in Tobago", according to Forbes.
CALL +1 868 676 6165 TO
BOOK YOUR STAY
Defying Gravity: The Architectural Marvel of Villa Being's Main Pool
Not all swimming pools are created equal. Our main salt-fed infinity pool at Villa Being, Tobago, rises almost 200 feet above the Caribbean Sea. It's a groundbreaking achievement, the first and only pool built on stilts in the Caribbean. Designed and engineered by Trinidadians Roger Turton and Jeffrey Phillips, our infinity Pool at Villa Being is an engineering feat. As you dip your toes into the crystal-clear water, you'll feel an extraordinary sense of weightlessness, as if floating on air and basking in the sheer magnificence of this extraordinary creation.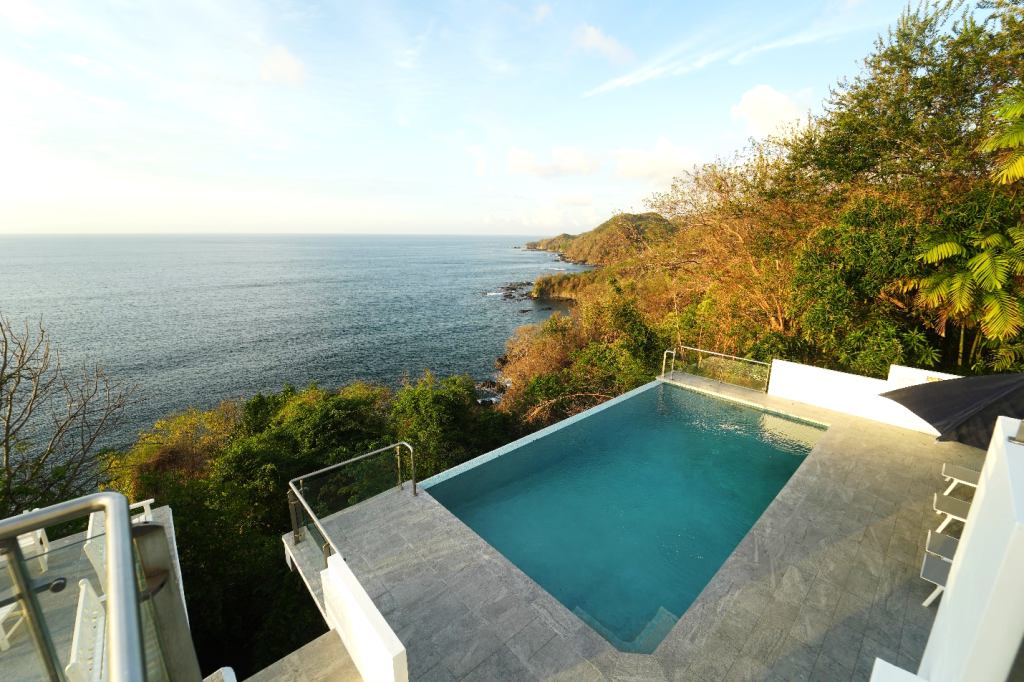 Sensuality and Therapeutic Bliss in Villa Being's Saltwater Pools
Let's now dive deeper into the captivating allure Villa Being's saltwater pools. Not only are these pools visually captivating, but they also bring a touch of sensuality to your swimming experience. Picture yourself gracefully swimming in the silky embrace of saltwater, feeling weightless and effortlessly gliding through the gentle waves. Saltwater is renowned for its therapeutic properties, leaving your skin feeling silky smooth and refreshed. And the best part? Bid farewell to the harsh chemicals and pungent smell of chlorine – saltwater pools offer a more natural and invigorating experience that leaves you feeling rejuvenated and energized.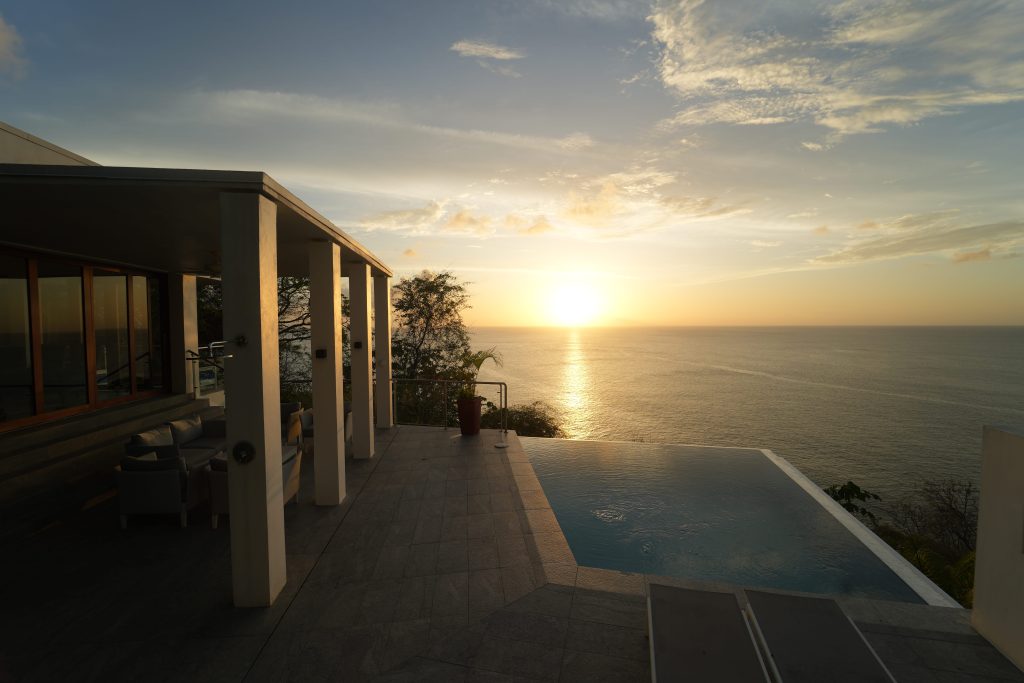 Sun, sea, pool, and view – these are major reasons why people travel to the Caribbean. Finding them all in one spot is ideal. This is why Being's infinity pools are some of the bests in the Caribbean. When you take the plunge in our infinity pool, you'll feel one with sky, sea, and soul.
Rest assured during your relaxing swim that no matter the time of day, the view and tranquility of our pool lounge area will do wonders for your peace of mind. Laze around and watch the clouds float by during the day. And commune with the stars at night. Do it all at our infinity pool.
A Panoramic Symphony for the Senses at Villa Being's Saltwater Infinity Pools
The saltwater infinity pools at Villa Being offer a sensory experience like no other, ensuring complete privacy for guests, including the freedom to enjoy the pools in their desired state of comfort. Yes, yes, yes, you can embrace skinny dipping! Feel free to truly be yourself at Being.
Within this secluded haven, embrace the tranquil atmosphere and allow for moments of relaxation and connection with nature. The crystal-clear waters seamlessly blend with the turquoise Caribbean Sea and azure skies, creating a visual illusion of infinity; a masterpiece that evokes tranquillity and endless possibilities.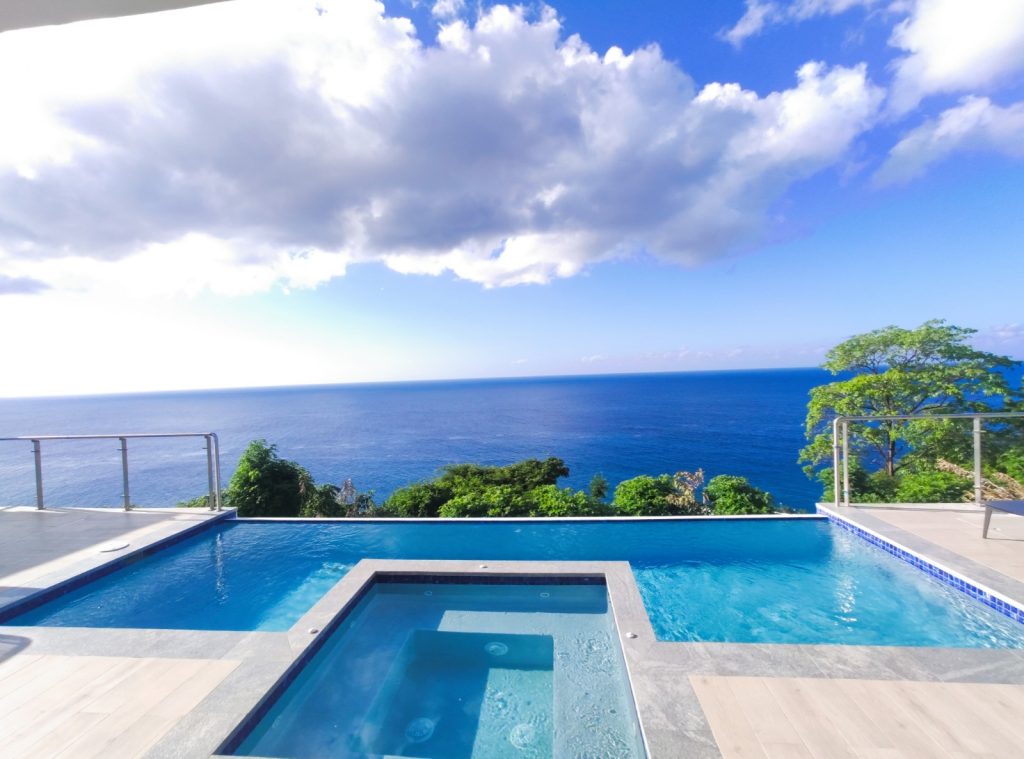 Surrender to Relaxation at Villa Being's Private Oasis
As you float in the cool waters, the gentle lapping of waves against the pool's edge serenades you into a state of relaxation, rejuvenation, and rediscovery of being. Lose yourself in this private oasis, where vibrant colours, soothing sounds, and mesmerizing views create moments of pure bliss at Villa Being.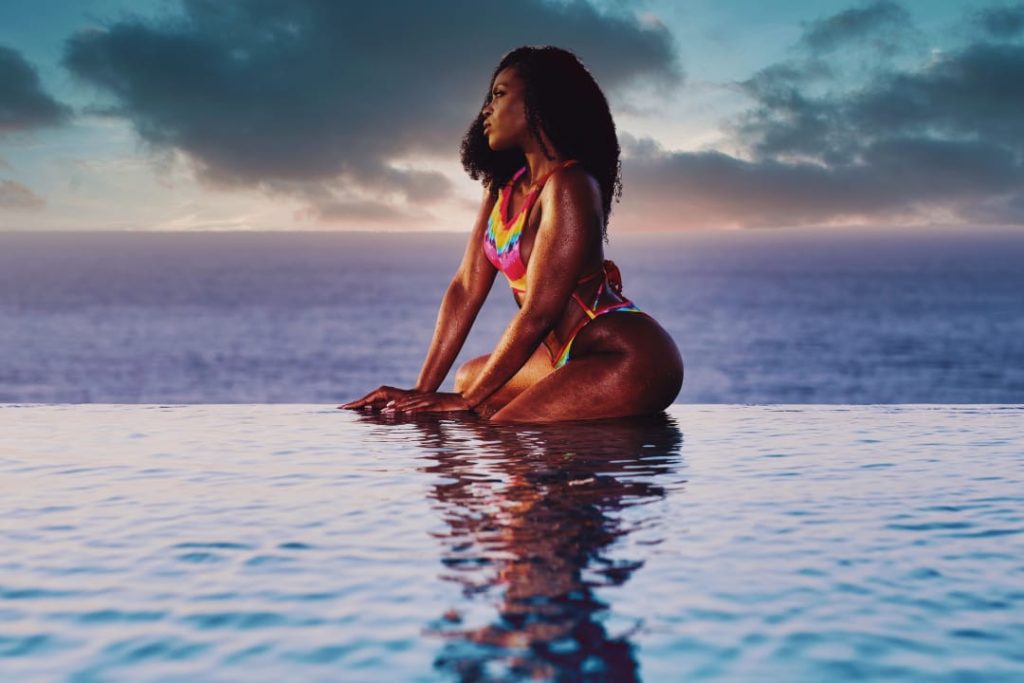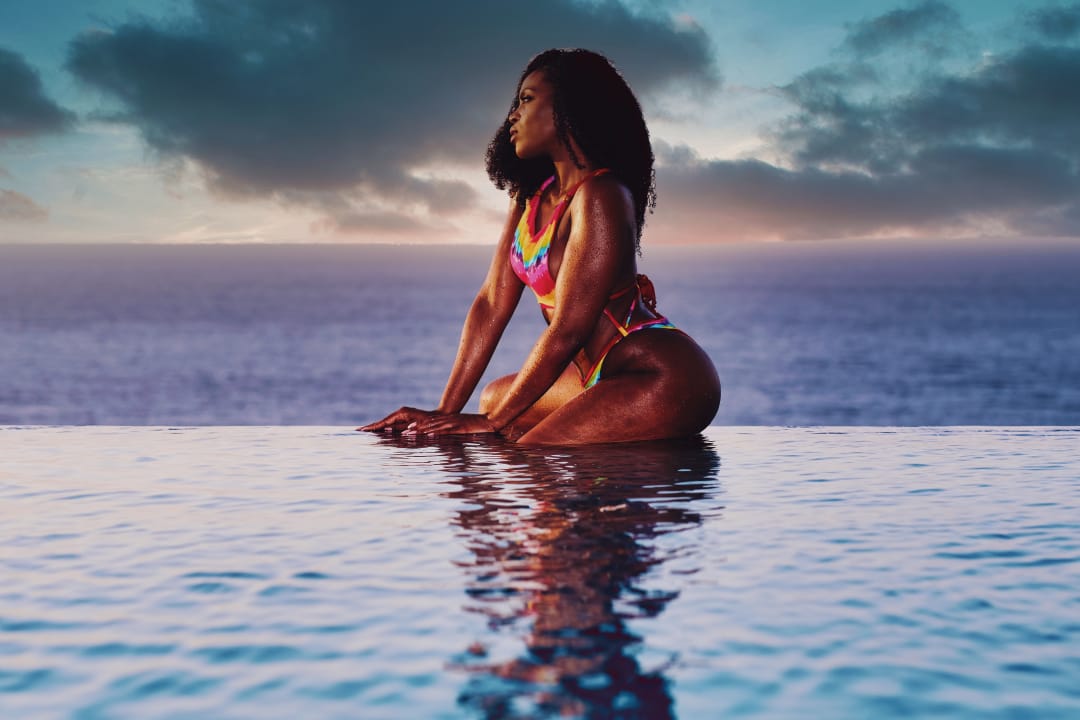 CALL +1 868 676 6165 TO
BOOK YOUR STAY