A Best Place to Enjoy Your Life
If you're looking for a unique vacation that is rejuvenating, peaceful, private, secluded and sensual, then Villa Being is the place to Be.
Villa Being is intended for those couples, families and friends who want to spend quality time with each other.
Villa Being delivers a perfectly tailor-made experience – a cure to the common holiday. This is a no-fuss holiday – no traffic, no noise, no rules, no schedules. Wake up when you want. Have breakfast at 1 pm if you choose. Walk around in the nude if you want. Holiday at your own pace and on your own terms.
Being is located on an eleven-acre organic estate in Arnos Vale, offering breath-taking, 180-degree views of the Caribbean Sea. In fact, Villa Being can only be seen from the Caribbean Sea – pure seclusion!
No noise, no traffic, no neighbours. Just you and nature!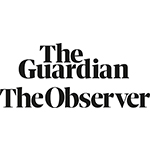 The Observer, London – Heaven Can Wait!
Heaven Can Wait! And if what you're looking for is bespoke rock star treatment, utter privacy and total comfort, you need to stay at Villa Being.
The Most Original Escape in the Caribbean
Being is built to allow guests to have a sensual experience of nature. There are astonishing views of the Caribbean Sea everywhere – from every room, nook or spot, as well as from the bedrooms, bathrooms, patios, dining and living spaces. This is true indoor-outdoor Caribbean living at its best. Dine al fresco with the banana trees and the birds, or under the stars; enjoy the amazing moon rise and moon sets; the sunrise and sunsets – 180 degrees of pure Caribbean Bliss.
Even the bathrooms and showers are designed to bring the outdoors in. Vistas of the sunrise and sunset, moonrise and moonset can be appreciated from virtually anywhere on the property.
"Villa Being is an inspiring property, at one with the sea, sky, sun, and setting. It feels crisp, fresh and uncluttered, secluded, relaxing, even meditative in ambience. This is the most original escape in the Caribbean". (Private World Magazine, London, UK)
Just let your hair down. Villa Being offers a worry-free, hurry-free, hassle-free and stress-free environment. Enjoy peace, quiet and pure privacy. It is "the perfect retreat" (Playboy Magazine).
Enjoy the most fabulous vacation villa in Tobago – Forbes.com
Rediscover how to just BE; Reengage your very own Being.
Trinidad, West Indies
Villa Being is owned and managed by:
Tourism Intelligence International
#8 Dove Drive, Pax Vale, PO. Box 6154, Santa Cruz
Call directly:
+1 868 676-6165