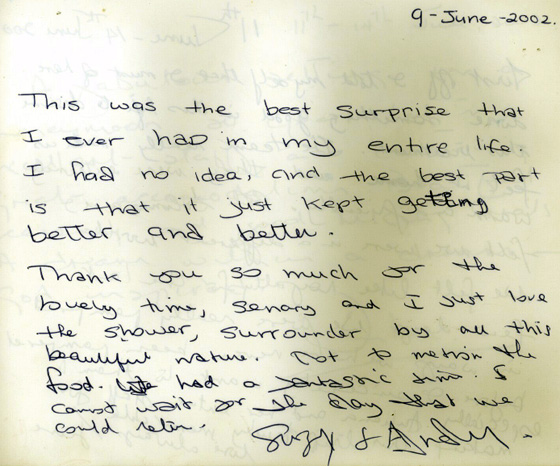 This was the best surprise that I ever had in my entire life. I had no idea, and the best part is that it just kept getting better and better. Thank you so much for the lovely time, scenery and I just love the shower, surrounded by all this beautiful nature. Not to mention the food. We had a fantastic time. I cannot wait for the day that we could return.
What can one possibly say?? Words are nowhere near sufficient to describe our 8 days in this paradise. It was a perfect place for a Dad to get very close to his 2 kids. A big thank you to Tammy, Agnes, Ian, Daniel, Rob Lee, Chris, Leroy and especially Auliana for making this special experience so unforgettable!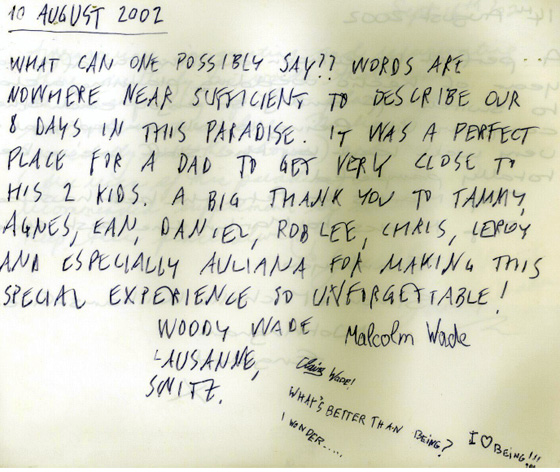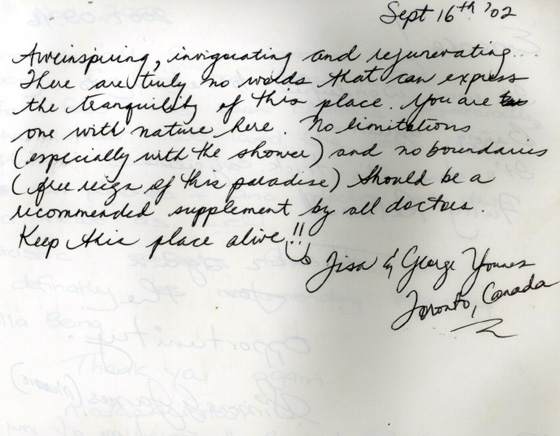 Awe-inspiring, invigorating and rejuvenating. There are truly no words that can express the tranquility of this place. You are one with nature here. No limitations (especially with the shower) and no boundaries (free reign of this paradise). Should be a recommended supplement by all doctors. Keep this place alive!!
Janet & Derek, United Kingdom
Thank you so much for making this the perfect holiday. Derek had the best birthday ever, with all his family and being treated like "Royalty". We have so many memories, the lobster (delicious), the fabulous birthday cake, the excellent hospitality of the staff, especially Marilyn and Petra and Ian. The views were amazing and so was the 'shower'.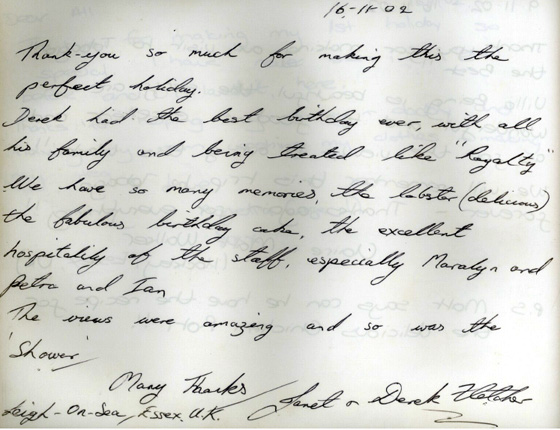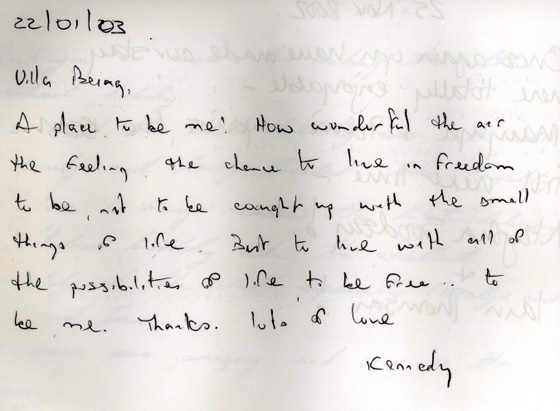 Villa Being, a place to be me! How wonderful the air, the feeling, the chance to live in freedom to be, not to be caught up with the small things of life. But to live with all of the possibilities of life to be free…to be me. Thanks. Lots of love.
I am leaving Tobago and Villa Being, feeling truly inspired. My Being experience has not ended. I'm taking so many ideas and memories home to England that will continue to remind me this was not a one off. It will become my way of life (with much imagination and inspiration). PS Marylyn, those soups were to die for. A fantasy of "Follies", an experience not to be missed and, after 45 years, the people of Tobago are as warm and friendly as ever. Thank you Marilyn, Petra and staff.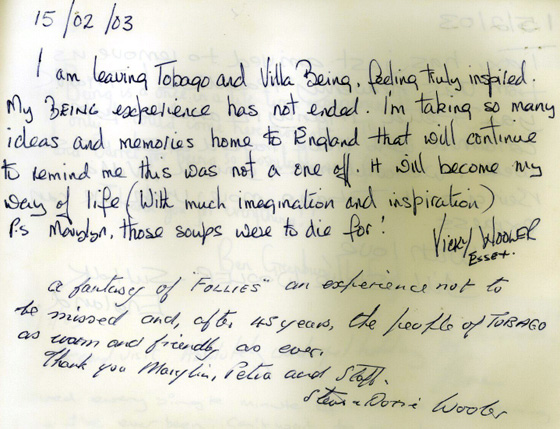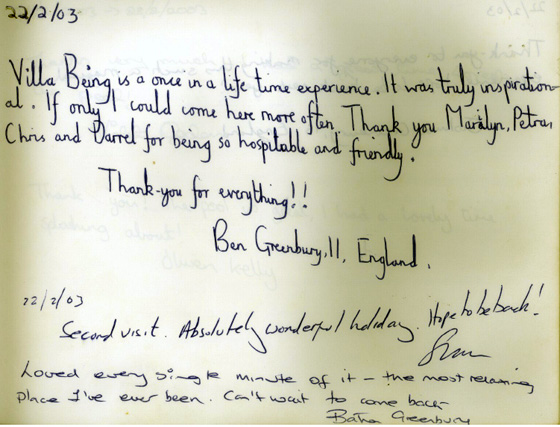 The Greenbury Family, United Kingdom
Villa Being is a once in a lifetime experience. It was truly inspirational. If only I could come here more often. Thank you Marilyn, Petra, Chris and Darrel for being so hospitable and friendly. Thank you for everything!! Second visit. Absolutely wonderful holiday. Hope to be back! Loved every single minute of it- the most relaxing place I've ever been. Can't wait to come back.
Sabeeta, Chris, Keegan & Shaunder from Kuala Lumpur, Malaysia.
"Being"- A little piece of heaven, that's the first thoughts I had when I entered this villa.
The tranquility is absolutely priceless. I cannot remember the last time I felt this relaxed. The sense of "being" you go into here, almost makes you wish the rest of the world felt like this. It's an escape from reality. Sincere thanks to Auliana, Christian and the Being team for creating this piece of heaven on earth. Our stay has been truly memorable.